Recently Added

Highlighted in our Monterey Car Week Collection Sale w/ Bring a Trailer Auctions

View Car

Featured Cars

Highlighted in our Monterey Car Week Collection Sale w/ Bring a Trailer Auctions

View Car

Recently Sold

Ended on Bring a Trailer Auctions : 1977 Mercedes-Benz 450SLContact us

View Car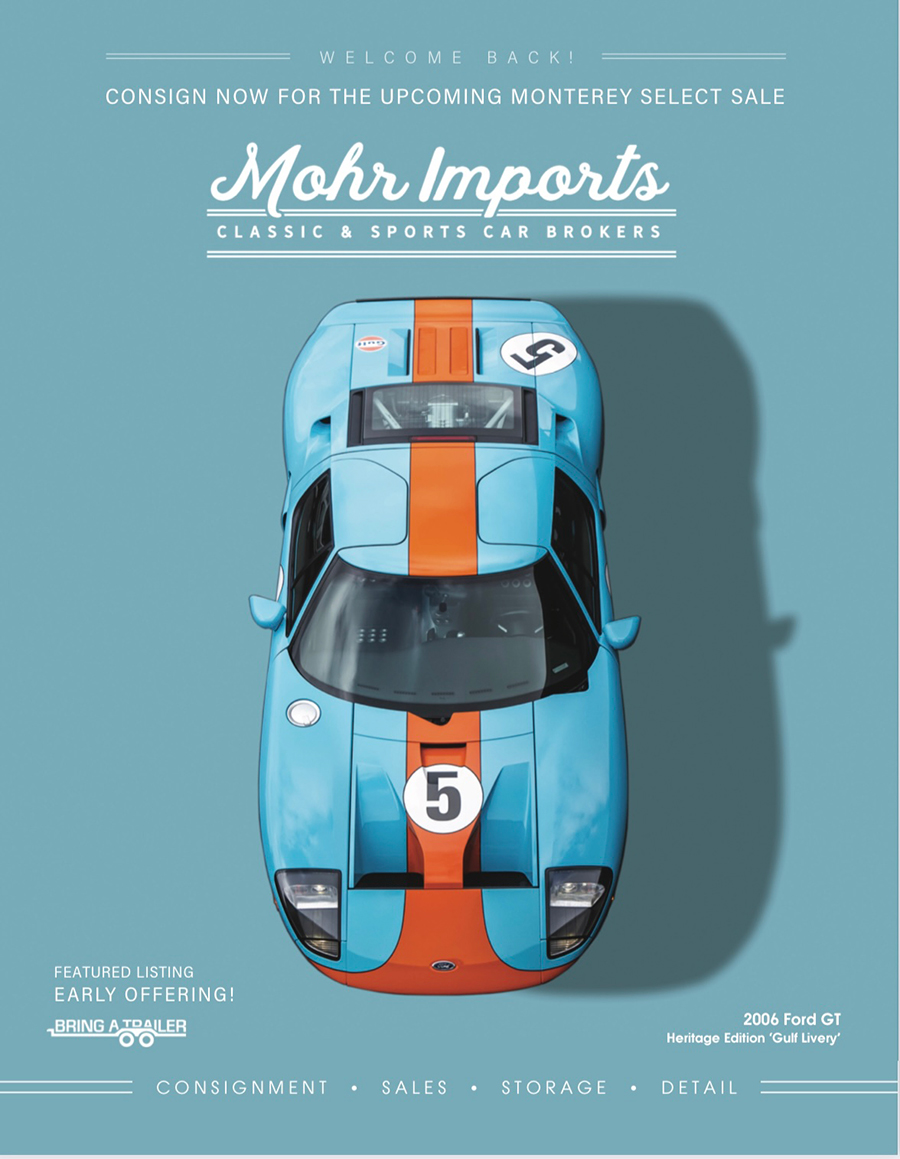 Consign now for The Monterey Select Sale
with Bring a Trailer Auctions - August 5 -12, 2021
Visits to our showroom and warehouse on Del Monte Ave. in Monterey, CA are
by appointment.
831.373.3131 or [email protected]
View our Catalogue and Video from
last year's Mohr Imports' Monterey Car Week Collection Sale
with Bring a Trailer Auctions - August 2020
For testimonials, click on "REVIEWS" tab top right.
SHOWROOM HOURS

Monday to Friday
9:30am to 5pm

Saturday and Sunday
by appointment

Get Inventory Updates

Sign up today to receive our most updated cars inventory!