Recently Added

Now available for immediate inspection & purchase is this 1970 Ferrari 246

View Car

Featured Cars

This is a 1965 Shelby Cobra CSX4000 427 S/C will less than 600 miles driven!Fini

View Car

Get Inventory Updates

Sign up today to receive our most updated cars inventory!
Classic Car Week
in Monterey
August 11 - 18, 2019
Stop in to see us when you're in town!
Mohr Cars, Mohr Results,
Mohr Imports, Inc.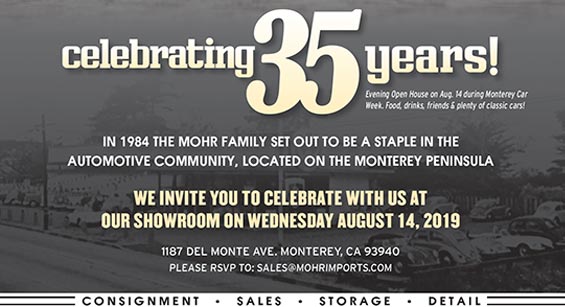 Showroom Hours
Monday to Friday
9:30am to 5pm
Saturday and Sunday
by appointment