Detailing
As automotive perfectionists, we understand that attention to detail is key. Mohr Imports performs comprehensive detailing daily for consigned vehicles as they are prepared to be photographed and marketed. Packages offered at reasonable pricing, and customized to suit your needs.
Available every Monday-Friday, Saturday's and Sunday's by appointment.
Contact us today to discuss your vehicles' needs, whether your personal or collector automobile.
Appraisals & Consulting
We are available to appraise vehicles on or off site and assist you in the following:
Insurance Coverage and Claims
Estate Valuations
Marriage Settlements & Dissolution
Donations
Litigations
Expert Witness Services
Contact us today for a complementary consultation & information.
Auction & Vehicle Representation
We are pleased to offer representation for classic or sports cars for a variety of events annually. Our services include accompanying your vehicle to any of the National or International auctions annually, concours & events around the West Coast & US, or acting as your proxy bidder at auction.
For Classic Car Week in Monterey each August we are able to represent many clients at all of the auctions and events.
Please make arrangements as early as possible for this busy time.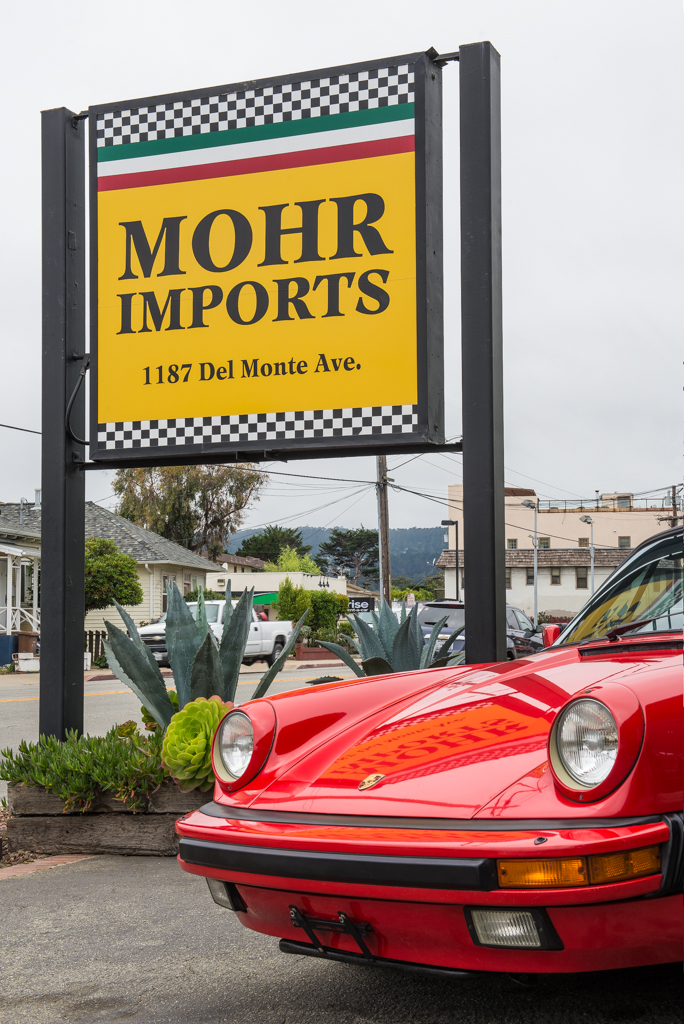 MONTEREY SHOWROOM
1187 Del Monte Ave.
Monterey, CA 93940
For Sale