1977 Porsche 911 S
---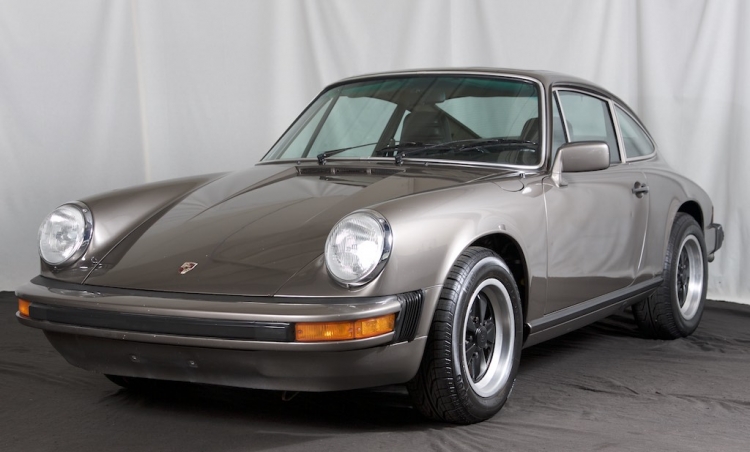 Vehicle Overview
This 1977 Porsche 911 S 2.7 is in a desirable combination of Anthracite Grey with Black.

Sold new by California Porsche Audi in San Francisco, California on August 16, 1977.

This car spent most of its early life in California. It was sold by Mohr Imports to its current owner in late 2004 and has been in the same ownership ever since.

Engine type 911/85
Engine no. P*6272714*
Anthracite color code 624

This car has nice power, sound and feel. Engine rebuilt in 2012 by Formula Motorsports of New York City and has less than 2k miles since.

Also at that time:
- Chain tensioner upgrade.
- New clutch and flywheel.
- New performance shocks, adjust ride height and 4 wheel alignment
- Perform overall service (bleed brake system, engine sound pad, rebuild all calipers, new pads front and rear.)
Total spent $19,090.00

Engine converted to carburators in 2014, also done by Formula Motorsports.

Additional work included:
- Air duct sheet metal
- Replace A/C compressor, convert system to R 134 and charge.
- Replace tie rods
- Repair drivers window assembly and replace seal
Total spent $18,700.00

Most recent service at 101k miles in June 2016 included oil and filer, new battery, new Pirelli tires (195/65 -15) and carburetor adjustment.

Painted in its original color of what we believe is Anthracite Grey (a little trouble tracking down the color code 624). Repainted at some point in the last 15 years. Some blemishes on the paint (pictured) and some areas that could be rubbed out. Rock nicks on the hood.

The paint is consistant over the entire car. No shade differences and very presentable in its current state.

The interior is very original. The stereo head unit and speakers have been upgraded. Dash is crack free. Roll up windows. Sport steering wheel. Original carpets, rear shelf and seats. The leather seats have a nice worn in feel to them, not re-dyed. Headliner is original with some staining. Correct door pockets and panels.

No known accident history. Doors shut effortlessly. Good gaps all around.

7J x 15 Fuch wheels.

A matching numbers 2.7 911 in a desirable color. Nearly the value of the car has been spent in the last 5 years keeping it serviced to a high level and adding a few upgrades.

Original manual, service booklet, invoices and warranty card (showing engine number) from Porsche will be presented to the new owner.

All inspections welcome. We ship worldwide.

Contact us at 831.373.3131 day or evening.
Car Sold
VIN:
9117201517
Condition:
Clear Title
Transmission:
Manual
Exterior Color:
Anthracite Grey
Interior Color:
Black
Stock No:
11342
Mileage:
106357
Warranty:
No Warranty
---
Inquire
Apply for Financing
View Other Cars